Emergency Vets in Springdale, AR
Looking for an emergency vet in Springdale, AR? Search for your nearest animal hospital below.
---
List of Emergency Vets in Springdale, AR
ADDRESS: 121 Virginia Street, Springdale AR 72764
TEL: (479) 751-8060
St. Francis Animal Hospital is a full-service animal hospital, whose mission is to provide the highest standard of veterinary care for your pets. Our professional and courteous staff will do everything in their power to do just that.
ADDRESS: 1507 Wesley Avenue, Springdale AR 72764
TEL: (479) 439-0467
We are a full service animal hospital treating dogs, cats, small hobby farm animals, as well as exotics, such as ferrets, birds, snakes, reptiles. We perform in house laboratory services, dental cleanings and procedures, orthopedic surgeries, laser therapy, cutting edge stem cell therapy, microscopy, digital radiography, and we also offer grooming and boarding. Hancock Veterinary Services operates an open hospital.
ADDRESS: 2903 W. Huntsville Avenue, Springdale AR 72762
TEL: (479) 751-2327
Springdale Animal Hospital is a full-service veterinary clinic that offers a variety of services intended to promote your pet's overall health and longevity. We understand that your pets are an important part of your life, and that you want the very best veterinary care available for them. Our highly trained staff is committed to treating you and your pets with professionalism and courtesy.
ADDRESS: 777 Mathias Drive, Suite B, Springdale AR 72762
TEL: (479) 927-0007
The Animal Emergency and Specialty Center of Northwest Arkansas provides small animal emergency veterinary care for all of Northwest Arkansas and surrounding areas 24 hours a day/7 days a week, including all holidays. We have a veterinarian and emergency-trained staff on duty at all hours.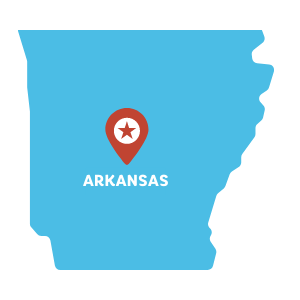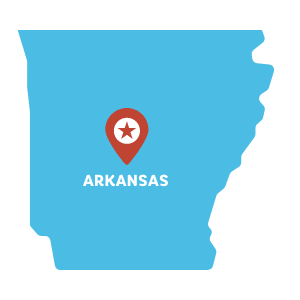 ARKADELPHIA // BELLA VISTA // BENTON // BENTONVILLE // BRYANT // CABOT //
CONWAY // EL DORADO // FAYETTEVILLE // FORT SMITH // HARRISON // HOPE //
HOT SPRINGS // HOT SPRINGS VILLAGE // JACKSONVILLE // JONESBORO // LITTLE ROCK //
MALVERN // MOUNTAIN HOME // NORTH LITTLE ROCK // PARAGOULD // PINE BLUFF //
ROGERS // RUSSELLVILLE // SEARCY // SHERWOOD // SILOAM SPRINGS // SPRINGDALE //
TEXARKANA // VAN BUREN
We cover over 1,700 major cities across all 50 states
Signs Your Pet Needs Emergency Care
Has your pet experienced some kind of trauma and in need in emergency care? Here are some of the signs to look when determining whether your pet needs an emergency vet:
Pale gums
Rapid breathing
Weak or rapid pulse
Change in body temperature
Difficulty standing
Apparent paralysis
Loss of consciousness
Seizures
Excessive bleeding
How to Handle Your Injured Pet
It is possible that your pet can act aggressively when they've been injured. It's important to be careful how you handle them for their safety and your own.
For Dogs:
Be calm and go slow when approaching.
If your dog appears aggressive, get someone to help you.
Fashion a makeshift stretcher and carefully lift your dog onto it.
Support their neck and back as you move them in case of spinal injuries.
For Cats:
Cover your cats head gently with a towel, to prevent them from biting you.
Very carefully, lift your cat into its carrier or a box.
Support their neck and back as you move them in case of spinal injuries.
First Aid Treatment At Home
Depending on the situation, there are some actions you can take at home to stabilize your pet before transporting them to an emergency vet.
Bleeding:
If your pet is bleeding externally due to a trauma, apply pressure to the wound quickly and hold it there.
If possible, elevate the injury.
Choking:
If your pet is choking on a foreign object, put your fingers in their mouth and try to remove the blockage.
If you're unable to remove the blockage, perform a modified version of the Heimlich maneuver by giving a sharp blow to their chest.
CPR:
If your pet is unconscious and unresponsive, you may need to perform CPR.
First, check if your pet is breathing and if they have a heartbeat. If you cannot find either, start chest compressions.
Perform 30 chest compressions followed by two rescue breaths. Repeat this until your pet starts breathing on their own again.
To give a rescue breath, close your pets mouth and extend their neck to open the airway. Place your mouth over your pets nose and exhale until you see your pets chest rise.
Check for a heartbeat every 2 minutes.
Continue giving your pet CPR until you reach an emergency vet.