ADDRESS: 121 Virginia Street, Springdale AR 72764
TEL:  (479) 751-8060
St. Francis Animal Hospital is a full-service animal hospital, whose mission is to provide the highest standard of veterinary care for your pets. Our professional and courteous staff will do everything in their power to do just that.
ADDRESS: 1507 Wesley Avenue, Springdale AR 72764
TEL: (479) 439-0467
We are a full service animal hospital treating dogs, cats, small hobby farm animals, as well as exotics, such as ferrets, birds, snakes, reptiles. We perform in house laboratory services, dental cleanings and procedures, orthopedic surgeries, laser therapy, cutting edge stem cell therapy, microscopy, digital radiography, and we also offer grooming and boarding. Hancock Veterinary Services operates an open hospital.
ADDRESS: 2903 W. Huntsville Avenue, Springdale AR 72762
TEL: (479) 751-2327
Springdale Animal Hospital is a full-service veterinary clinic that offers a variety of services intended to promote your pet's overall health and longevity. We understand that your pets are an important part of your life, and that you want the very best veterinary care available for them. Our highly trained staff is committed to treating you and your pets with professionalism and courtesy.
ADDRESS: 777 Mathias Drive, Suite B, Springdale AR 72762
TEL: (479) 927-0007
The Animal Emergency and Specialty Center of Northwest Arkansas provides small animal emergency veterinary care for all of Northwest Arkansas and surrounding areas 24 hours a day/7 days a week, including all holidays. We have a veterinarian and emergency-trained staff on duty at all hours.
---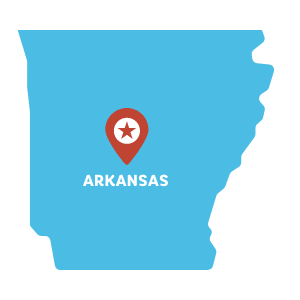 ARKADELPHIA  // BELLA VISTA // BENTON // BENTONVILLE // BRYANT // CABOT //
CONWAY // EL DORADO // FAYETTEVILLE // FORT SMITH // HARRISON // HOPE  //
HOT SPRINGS // HOT SPRINGS VILLAGE // JACKSONVILLE // JONESBORO // LITTLE ROCK //
MALVERN // MOUNTAIN HOME // NORTH LITTLE ROCK // PARAGOULD // PINE BLUFF //
ROGERS // RUSSELLVILLE // SEARCY // SHERWOOD // SILOAM SPRINGS // SPRINGDALE //
TEXARKANA // VAN BUREN