ADDRESS: 2900 Kavanaugh Boulevard, Little Rock AR 72205
TEL: (501) 663-1284
Hillcrest Animal Hospital is here to provide outstanding veterinary care to pets in Little Rock and Central Arkansas. Our goal is to provide the highest quality veterinary care, while sharing our clients' compassion for their pets. We know your pet is a treasured and loved family member.
ADDRESS: 2100 N. McKinley Street, Little Rock AR 72117
TEL: (501) 664-7387
At Allpets Animal Hospital, we take pride in delivering personalized, compassionate care to our patients and their guardians in Little Rock and surrounding areas. Our team strives to provide a comfortable environment for our patients and clients and we want everyone, either two legged or four, to feel welcome as soon as they enter our veterinary clinic.
ADDRESS: 8422 Kanis Road, Little Rock AR 72204
TEL: (501) 227-7900
Briarwood Animal Hospital is dedicated to providing the highest quality medical and surgical care to our patients, and the best possible service to our clients.
ADDRESS: 11601 Kanis Road, Little Rock AR 72211
TEL: (501) 224-6998
Shackleford Road Veterinary Clinic is staffed by vet doctors who have more than 35 years of combined experience. This, when coupled with their extensive training, provides them with the expertise needed to guide and support you and your pet through each one of your pet's life stages.
ADDRESS: 11619 Pleasant Ridge Road, Little Rock AR 72212
TEL: (501) 224-3784
You can trust the compassionate team at Arkansas Veterinary Emergency & Specialists to provide the quality care your pet deserves. We are staffed with emergency veterinarians 24 hours / 7 days a week to provide your pet with comprehensive care when they need it most. We also offer the services of board-certified veterinary specialists during our regular weekday hours.
ADDRESS: 18 Rahling Circle, Little Rock AR 72223
TEL: (501) 821-0049
The founders of Chenal Valley Animal Hospital ( CVAH ), Dr. Kim Miller and Dr. Bob Hale began with the vision of providing gold standard veterinary care for every pet within West Little Rock and surrounding areas.
---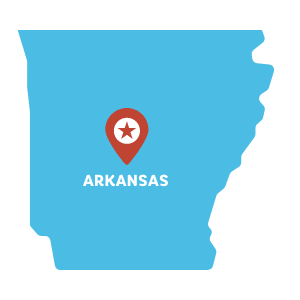 ARKADELPHIA  // BELLA VISTA // BENTON // BENTONVILLE // BRYANT // CABOT //
CONWAY // EL DORADO // FAYETTEVILLE // FORT SMITH // HARRISON // HOPE  //
HOT SPRINGS // HOT SPRINGS VILLAGE // JACKSONVILLE // JONESBORO // LITTLE ROCK //
MALVERN // MOUNTAIN HOME // NORTH LITTLE ROCK // PARAGOULD // PINE BLUFF //
ROGERS // RUSSELLVILLE // SEARCY // SHERWOOD // SILOAM SPRINGS // SPRINGDALE //
TEXARKANA // VAN BUREN