ADDRESS: 129 W Booth Road, Searcy AR 72143
TEL: (501) 268-5381
The veterinary team at Liles Animal Clinic is committed to treating our patients as though they were our own pets, and our clients with the dignity and respect you deserve. Our team approaches pet care with a common goal for making our patients comfortable and healthy, as well as ensuring that our clients are educated and informed about every aspect of their pet's needs.
ADDRESS: 2115 W. Beebe-Capps Expressway, Searcy AR 72143
TEL: (501) 268-6611
At Westside Veterinary Clinic, we are committed to providing quality care at every stage of your pet's life. From routine preventive care for your pets to early detection and treatment of a wide range of conditions and diseases and surgical care, we have the expertise to provide the care your pet needs at every stage of life.
ADDRESS: 2400 S Main Street, Searcy AR 72143
TEL: (501) 268-7133
Searcy Animal Clinic is a full-service veterinary medical facility, located in Searcy, AR. The professional and courteous staff at Searcy Animal Clinic seeks to provide the best possible medical care, surgical care and dental care for their highly-valued patients.
---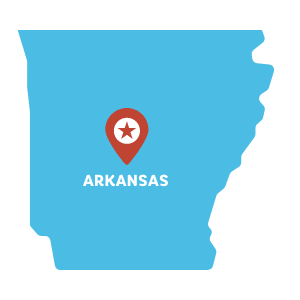 ARKADELPHIA  // BELLA VISTA // BENTON // BENTONVILLE // BRYANT // CABOT //
CONWAY // EL DORADO // FAYETTEVILLE // FORT SMITH // HARRISON // HOPE  //
HOT SPRINGS // HOT SPRINGS VILLAGE // JACKSONVILLE // JONESBORO // LITTLE ROCK //
MALVERN // MOUNTAIN HOME // NORTH LITTLE ROCK // PARAGOULD // PINE BLUFF //
ROGERS // RUSSELLVILLE // SEARCY // SHERWOOD // SILOAM SPRINGS // SPRINGDALE //
TEXARKANA // VAN BUREN