ADDRESS: 612 Chestnut Street, Conway AR 72032
TEL: (501) 327-4413
Chestnut Animal Clinic is a full service animal hospital and will take both emergency cases as well as less urgent medical, surgical, and dental issues. Ken Shaddox is experienced in all types of conditions and treatments.
ADDRESS: 3180 Dave Ward Drive, Conway AR 72034
TEL: (501) 327-9200
At St. Francis Veterinary Clinic, you can expect state-of-the-art medical care for your four-legged companions. We believe in nurturing the human-animal bond and creating a harmonious relationship between people and animals. You can expect to be greeted by a courteous receptionist, clean exam rooms, friendly doctors, and caring technicians. We appreciate the role we get to play in your pets' health care.
ADDRESS: 3725 College Avenue, Conway AR 72034
TEL: (501) 585-7778
Out West Veterinary Center and Urgent Care is a full service small animal veterinary hospital. We provide routine and convenient veterinary care as well as urgent care services.
ADDRESS: 385 Hogan Road, Conway AR 72034
TEL: (501) 450-6444
We strive to achieve excellence in all aspects of veterinary medicine. We maintain a state of the art facility in order to provide a "one-stop" clinic, where a client can receive the best care possible for their pet.
---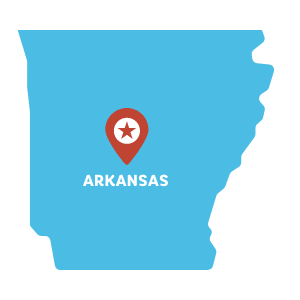 ARKADELPHIA  // BELLA VISTA // BENTON // BENTONVILLE // BRYANT // CABOT //
CONWAY // EL DORADO // FAYETTEVILLE // FORT SMITH // HARRISON // HOPE  //
HOT SPRINGS // HOT SPRINGS VILLAGE // JACKSONVILLE // JONESBORO // LITTLE ROCK //
MALVERN // MOUNTAIN HOME // NORTH LITTLE ROCK // PARAGOULD // PINE BLUFF //
ROGERS // RUSSELLVILLE // SEARCY // SHERWOOD // SILOAM SPRINGS // SPRINGDALE //
TEXARKANA // VAN BUREN