ADDRESS: 903 S. Pine Street, Cabot AR 72023
TEL: (501) 299-9469
Pine Street Animal Clinic is proud to serve Cabot, AR and surrounding areas. We are dedicated to providing the highest level of veterinary medicine along with friendly, compassionate service.
ADDRESS: 3403 AR-367, Cabot AR 72023
TEL: (501) 941-7387
As your primary care veterinarian, All For Pets Veterinary Clinic can ensure that you're getting excellent service when trusting our professionally staffed clinic with routine check-ups, vaccinations, preventative health care, spays/neuters and more.
ADDRESS: 6619 John Harden Drive, Cabot AR 72023
TEL: (501) 982-9536
We practice the highest quality medicine and surgery with compassion and an emphasis on client education. Our entire healthcare team is committed to providing personal attention to the unique concerns of each individual pet owner.
---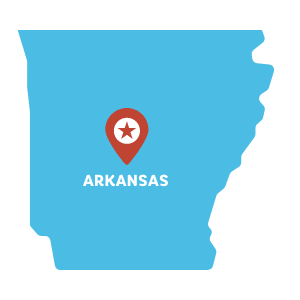 ARKADELPHIA  // BELLA VISTA // BENTON // BENTONVILLE // BRYANT // CABOT //
CONWAY // EL DORADO // FAYETTEVILLE // FORT SMITH // HARRISON // HOPE  //
HOT SPRINGS // HOT SPRINGS VILLAGE // JACKSONVILLE // JONESBORO // LITTLE ROCK //
MALVERN // MOUNTAIN HOME // NORTH LITTLE ROCK // PARAGOULD // PINE BLUFF //
ROGERS // RUSSELLVILLE // SEARCY // SHERWOOD // SILOAM SPRINGS // SPRINGDALE //
TEXARKANA // VAN BUREN