Emergency Vets in Fayetteville, AR
Looking for an emergency vet in Fayetteville, AR? Search for your nearest animal hospital below.
---
List of Emergency Vets in Fayetteville, AR
ADDRESS: 71 Colt Square, Fayetteville AR 72703
TEL: (479) 345-5074
The Advanced Veterinary Surgery and Rehabilitation Center is a referral surgery practice dedicated to providing your pet with the highest quality surgical care possible. Our surgeons have many years of combined surgical experience.
ADDRESS: 2820 W. Dorothy Jeanne Street, Fayetteville AR 72704
TEL: (479) 442-4446
West Oaks Animal Hospital, LLC opened in 1991. We strive to provide the best possible care for your pet. We pride ourselves on treating your pet as if they are our own. We provide extraordinary care for all extraordinary pets.
ADDRESS: 2406 Old Wire Road, Fayetteville AR 72703
TEL: (479) 966-4929
Dr. Romy Wallace (Formerly Dr. Core-congrats!) and team are a full-service veterinary clinic taking care of all of your pet's needs, from vaccinations and health checks to acute illnesses that may require brief to extended hospitalization.
ADDRESS: 3045 N Market Avenue, Fayetteville AR 72704
TEL: (479) 521-5220
We are a full service small animal clinic serving Fayetteville, Springdale, Rogers, and the rest of Northwest Arkansas for over 30 years. With over 80 combined years of experience, our seven Veterinarians are dedicated to providing excellent medical care for your pets.
ADDRESS: 4363 W Wedington Drive, Fayetteville AR 72704
TEL: (479) 444-6600
We're delighted to welcome you to the official website for Wedington Animal Hospital in Fayetteville AR, your furry family's new best friends. Any Fayetteville veterinarian on our impressive team can provide your pets with the care they need for a happy, healthy life, from routine wellness procedures to advanced techniques for life-or-death situations.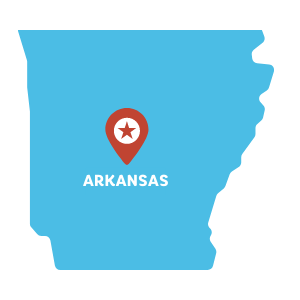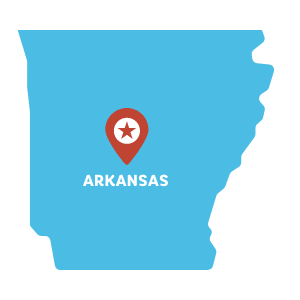 ARKADELPHIA // BELLA VISTA // BENTON // BENTONVILLE // BRYANT // CABOT //
CONWAY // EL DORADO // FAYETTEVILLE // FORT SMITH // HARRISON // HOPE //
HOT SPRINGS // HOT SPRINGS VILLAGE // JACKSONVILLE // JONESBORO // LITTLE ROCK //
MALVERN // MOUNTAIN HOME // NORTH LITTLE ROCK // PARAGOULD // PINE BLUFF //
ROGERS // RUSSELLVILLE // SEARCY // SHERWOOD // SILOAM SPRINGS // SPRINGDALE //
TEXARKANA // VAN BUREN
We cover over 1,700 major cities across all 50 states
Signs Your Pet Needs Emergency Care
Has your pet experienced some kind of trauma and in need in emergency care? Here are some of the signs to look when determining whether your pet needs an emergency vet:
Pale gums
Rapid breathing
Weak or rapid pulse
Change in body temperature
Difficulty standing
Apparent paralysis
Loss of consciousness
Seizures
Excessive bleeding
How to Handle Your Injured Pet
It is possible that your pet can act aggressively when they've been injured. It's important to be careful how you handle them for their safety and your own.
For Dogs:
Be calm and go slow when approaching.
If your dog appears aggressive, get someone to help you.
Fashion a makeshift stretcher and carefully lift your dog onto it.
Support their neck and back as you move them in case of spinal injuries.
For Cats:
Cover your cats head gently with a towel, to prevent them from biting you.
Very carefully, lift your cat into its carrier or a box.
Support their neck and back as you move them in case of spinal injuries.
First Aid Treatment At Home
Depending on the situation, there are some actions you can take at home to stabilize your pet before transporting them to an emergency vet.
Bleeding:
If your pet is bleeding externally due to a trauma, apply pressure to the wound quickly and hold it there.
If possible, elevate the injury.
Choking:
If your pet is choking on a foreign object, put your fingers in their mouth and try to remove the blockage.
If you're unable to remove the blockage, perform a modified version of the Heimlich maneuver by giving a sharp blow to their chest.
CPR:
If your pet is unconscious and unresponsive, you may need to perform CPR.
First, check if your pet is breathing and if they have a heartbeat. If you cannot find either, start chest compressions.
Perform 30 chest compressions followed by two rescue breaths. Repeat this until your pet starts breathing on their own again.
To give a rescue breath, close your pets mouth and extend their neck to open the airway. Place your mouth over your pets nose and exhale until you see your pets chest rise.
Check for a heartbeat every 2 minutes.
Continue giving your pet CPR until you reach an emergency vet.