ADDRESS: 71 Colt Square, Fayetteville AR 72703
TEL: (479) 345-5074
The Advanced Veterinary Surgery and Rehabilitation Center is a referral surgery practice dedicated to providing your pet with the highest quality surgical care possible. Our surgeons have many years of combined surgical experience.
ADDRESS: 2820 W. Dorothy Jeanne Street, Fayetteville AR 72704
TEL: (479) 442-4446
West Oaks Animal Hospital, LLC opened in 1991. We strive to provide the best possible care for your pet. We pride ourselves on treating your pet as if they are our own. We provide extraordinary care for all extraordinary pets.
ADDRESS: 2406 Old Wire Road, Fayetteville AR 72703
TEL: (479) 966-4929
Dr. Romy Wallace (Formerly Dr. Core-congrats!) and team are a full-service veterinary clinic taking care of all of your pet's needs, from vaccinations and health checks to acute illnesses that may require brief to extended hospitalization.
ADDRESS: 3045 N Market Avenue, Fayetteville AR 72704
TEL: (479) 521-5220
We are a full service small animal clinic serving Fayetteville, Springdale, Rogers, and the rest of Northwest Arkansas for over 30 years. With over 80 combined years of experience, our seven Veterinarians are dedicated to providing excellent medical care for your pets.
ADDRESS: 4363 W Wedington Drive, Fayetteville AR 72704
TEL: (479) 444-6600
We're delighted to welcome you to the official website for Wedington Animal Hospital in Fayetteville AR, your furry family's new best friends. Any Fayetteville veterinarian on our impressive team can provide your pets with the care they need for a happy, healthy life, from routine wellness procedures to advanced techniques for life-or-death situations.
---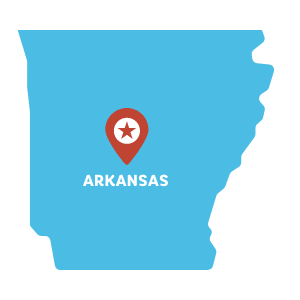 ARKADELPHIA  // BELLA VISTA // BENTON // BENTONVILLE // BRYANT // CABOT //
CONWAY // EL DORADO // FAYETTEVILLE // FORT SMITH // HARRISON // HOPE  //
HOT SPRINGS // HOT SPRINGS VILLAGE // JACKSONVILLE // JONESBORO // LITTLE ROCK //
MALVERN // MOUNTAIN HOME // NORTH LITTLE ROCK // PARAGOULD // PINE BLUFF //
ROGERS // RUSSELLVILLE // SEARCY // SHERWOOD // SILOAM SPRINGS // SPRINGDALE //
TEXARKANA // VAN BUREN