ADDRESS: 209 N. Walton Boulevard, Bentonville AR 72712
TEL: (479) 273-9299
We are here because we love helping pets. At All Pets Animal Hospital, we understand that your pet holds a special place in your heart. Our team proudly offers the best veterinary care possible, and we will treat your pet with the same gentleness and compassion that you do.
ADDRESS: 1145 NW 'J' Street, Bentonville AR 72712
TEL: (479) 273-1355
Sugar Creek Animal Hospital is dedicated to providing the highest quality professional care for your pet. We pride ourselves in the quality of care and attention we give our patients. We want to assure our clients that their pets's good health is a major concern to us.
ADDRESS: 1509 SW A Street, Bentonville AR 72712
TEL:  (479) 273-0622
Our team is committed to educating our clients in how to keep your pets healthy year round, with good nutrition and exercise. Rose Animal Clinic stays on top of the latest advances in veterinarian technology and above all, remembers that all animals and pets need to be treated with loving care in every check-up, procedure, or surgery.
ADDRESS: 2700 SW Regional Airport Boulevard, Bentonville AR 72712
TEL: (479) 715-0508
Osage Veterinary Clinic in Bentonville provides quality animal care services to the local community. We want you and your pet to experience only the utmost in ease, convenience, and loving care when you visit our clinic and that's why all our services are tailored to meet your needs.
---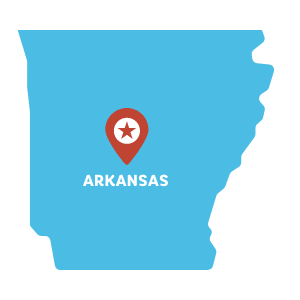 ARKADELPHIA  // BELLA VISTA // BENTON // BENTONVILLE // BRYANT // CABOT //
CONWAY // EL DORADO // FAYETTEVILLE // FORT SMITH // HARRISON // HOPE  //
HOT SPRINGS // HOT SPRINGS VILLAGE // JACKSONVILLE // JONESBORO // LITTLE ROCK //
MALVERN // MOUNTAIN HOME // NORTH LITTLE ROCK // PARAGOULD // PINE BLUFF //
ROGERS // RUSSELLVILLE // SEARCY // SHERWOOD // SILOAM SPRINGS // SPRINGDALE //
TEXARKANA // VAN BUREN