ADDRESS: 1210 East 14th Street, Russellville AR 72802
TEL: (479) 967-7777
Russellville Animal Clinic is a full service animal clinic that will take both emergency cases as well as medical, surgical, and dental issues. Our doctors are experienced in many types of conditions and treatments. Beyond first rate pet care, we make our clinic comfortable, kid-friendly, and a very calm environment.
ADDRESS: 2600 S Arkansas Avenue, Russellville AR 72802
TEL: (479) 968-3535
When searching for a reputable veterinarian close to your home, put your faith in Pearson Animal Clinic. Located in Russellville, AR, our veterinary clinic provides services to pets across Pope County and the surrounding area. Our experienced team treats each family with individualized solutions, creating custom care plans to keep pets in great health throughout their lives.
ADDRESS: 407 North Elmira Avenue, Russellville AR 72801
TEL: (479) 968-2255
Our staff at Parkway Animal Hospital strives to make you and your pets veterinary experience one that is unforgettable. We treat all of our patients as if they are our own. Here at Parkway Animal Hospital, we are a full service clinic that offers: Boarding, Routine Surgical Procedures, Dental Procedures, In-House Laboratories, Radiographic Imaging and more!
ADDRESS: 4461 Pleasant View Road, Russellville AR 72802
TEL: (479) 968-6700
Town and Country Veterinary Clinic is proud to serve Russellville, AR as well as Pope County, Logan, Boone, Yell, Conway and Van Buren. We are dedicated to providing the highest level of veterinary medicine along with friendly, compassionate service.
---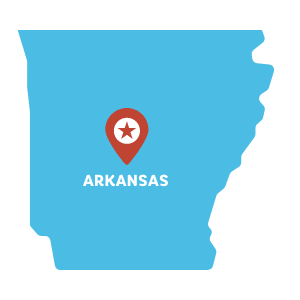 ARKADELPHIA  // BELLA VISTA // BENTON // BENTONVILLE // BRYANT // CABOT //
CONWAY // EL DORADO // FAYETTEVILLE // FORT SMITH // HARRISON // HOPE  //
HOT SPRINGS // HOT SPRINGS VILLAGE // JACKSONVILLE // JONESBORO // LITTLE ROCK //
MALVERN // MOUNTAIN HOME // NORTH LITTLE ROCK // PARAGOULD // PINE BLUFF //
ROGERS // RUSSELLVILLE // SEARCY // SHERWOOD // SILOAM SPRINGS // SPRINGDALE //
TEXARKANA // VAN BUREN