ADDRESS: 411 SW Market Street, Lee's Summit MO 64063
TEL: (816) 524-0464
Lee's Summit Animal Hospital is devoted to the prevention and treatment of diseases in household pets. We've made it our mission to provide veterinary care services that are both thoughtful and informed.
ADDRESS: 211 NW Chipman Road, Lee's Summit MO 64063
TEL: (816) 524-1886
Welcome to Chipman Road Animal Clinic. We serve Lee's Summit and the Kansas City Metro area with the best veterinary care for dogs and cats, large or small. Our staff goes above and beyond to treat your pet emergency and less urgent needs such as low cost vacations, wellness checkups and pet spay and neutering procedures.
ADDRESS: 400 NE State Route 291, Lee's Summit MO 64086
TEL: (816) 524-9536
Cedar Creek Veterinary Hospital is here to serve you and your pets with the best medical care possible. We dedicate one of our qualified staff members to your pet throughout their stay! You'll receive frequent updates while your pet is in our care.
ADDRESS: 3100 S. State Route 291, Lee's Summit MO 64082
TEL: (816) 537-6626
At Green Summit Animal Clinic, we've been taking care of beloved pets and their owners in Lee's Summit and surrounding communities for more than 20 years. It is our mission to provide the most comprehensive health care available to each of our patients to create the highest quality of life possible.
ADDRESS: 450 SW Longview Boulevard, Lee's Summit MO 64081
TEL: (816) 239-8853
Opened in May 2019 and located in the New Longview neighborhood of Lee's Summit, right near Longview Lake. GoodVets is excited to be partnering with Dr. Antonio DeMarco, a local Lee's Summit resident and veterinarian, to serve the amazing pet owners of Lee's Summit.
ADDRESS: 3495 NE Ralph Powell Road, Lee's Summit MO 64064
TEL: (816) 554-4990
Our after-hours emergency hospital is located in Lee's Summit and serves southeastern Kansas City. Our Lee's Summit hospital is open after hours and weekends when your primary care veterinarian may be closed. We're also open on holidays.
---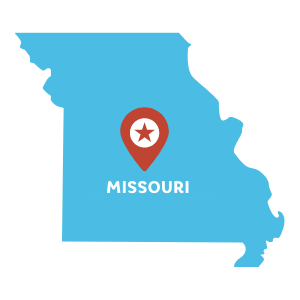 AFFTON // ARNOLD // BELTON // BLUE SPRINGS // CAPE GIRARDEAU // CHESTERFIELD // COLUMBIA // FLORISSANT // GLADSTONE // GRANDVIEW // HAZELWOOD // INDEPENDENCE // JEFFERSON CITY // JOPLIN // KANSAS CITY // KIRKWOOD // LEE'S SUMMIT // LIBERTY // O'FALLON // RAYTOWN // SEDALIA // SPRINGFIELD // ST CHARLES // ST JOSEPH // ST LOUIS // ST PETERS // WENTZVILLE // WILDWOOD