ADDRESS: 3025 Main Street, Kansas City MO 64108
TEL: (816) 931-4930
Our mission is to provide you and your furry family member with the highest standard of client and patient experience, compassionate care, and the most comprehensive and advanced medicine so you both can enjoy as many years as possible together.
ADDRESS: 5002 Main Street, Kansas City MO 64112
TEL: (816) 931-6636
Dr. Brad Twigg has dedicated his life to the health and wellness of the pets of Kansas City and beyond. Through his leadership, our entire team works closely to make sure that every single visit to Plaza Animal Clinic is a stress-free visit.
ADDRESS: 800 E 63rd Street, Kansas City MO 64110
TEL: (816) 333-0973
As a full-service small animal hospital in the Brookside-Waldo area, Rockhill Pet Clinic specializes in the care and treatment of companion animals throughout the Kansas City Metro, including: Midtown, Liberty, Raytown, Lee's Summit, Overland Park, Grandview, and more.
ADDRESS: 5200 NE Vivion Road, Kansas City MO 64119
TEL: (816) 453-7272
Antioch Dog & Cat Hospital is a full service animal hospital and welcomes both emergency treatment cases as well as pet patients in need of routine medical, surgical, and dental care.
ADDRESS: 8141 North Oak Trafficway, Kansas City MO 64118
TEL: (816) 455-5430
The Veterinary Health Center at Kansas City Animal Emergency Center provides after-hours care that Kansas City veterinarians rely on for their patients. The center is staffed by licensed veterinarians, overnight, on weekends and holidays.
ADDRESS: 7860 Washington Avenue, Kansas City MO 66112
TEL: (913) 334-6770
VCA Welborn Animal Hospital is an AAHA accredited pet hospital providing small animal medicine, surgery, laser surgery, dentistry and preventive pet care.
ADDRESS: 139 NE 91 Street, Kansas City MO 64155
TEL: (816) 759-5016
BluePearl has specialty and emergency pet hospitals located throughout the country, most of which are open 24 hours a day, every day of the year.
ADDRESS: 139 NE 91st Street, Kansas City MO 64155
TEL: (816) 759-5016
Our 24 hour pet hospital is located in Northland and serves North Kansas City, Gladstone, Liberty, Parkville and Smithville.
---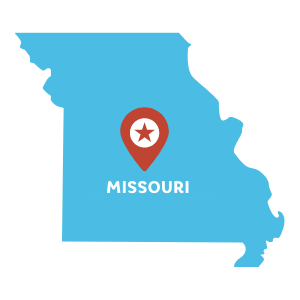 AFFTON // ARNOLD // BELTON // BLUE SPRINGS // CAPE GIRARDEAU // CHESTERFIELD // COLUMBIA // FLORISSANT // GLADSTONE // GRANDVIEW // HAZELWOOD // INDEPENDENCE // JEFFERSON CITY // JOPLIN // KANSAS CITY // KIRKWOOD // LEE'S SUMMIT // LIBERTY // O'FALLON // RAYTOWN // SEDALIA // SPRINGFIELD // ST CHARLES // ST JOSEPH // ST LOUIS // ST PETERS // WENTZVILLE // WILDWOOD