ADDRESS: 400 Nebraska Avenue, Columbia MO 65201
TEL: (573) 443-7274
We deliver the highest standard quality and compassion of veterinary medicine to your furry friends along with friendly and professional care. Our #1 priority is to keep your pets healthy and happy throughout all stages of their lives.
ADDRESS: 1300 Bus Loop 70 W, Columbia MO 65202
TEL: (573) 875-0907
Welcome to All Creatures Animal Hospital! We are a full service veterinary clinic located in Columbia, MO since 1983. We are proud to offer extensive medical care, boarding and grooming in a convenient, modern facility.
ADDRESS: 2200 Chapel Plaza Court, Columbia MO 65203
TEL: (573) 446-3227
Horton Animal Hospital-Forum has seen many changes over the years. Originally opened as an out-patient clinic, we have grown into a full-service hospital. We enjoy working with our traditional (dog & cat) and non-traditional patients (rabbits, guinea pigs, ferrets, rodents, reptiles, and many others). Our mission is to provide quality care and attention to all our patients and their owners.
ADDRESS: 210 Keene Street, Columbia MO 65201
TEL: (573) 449-3791
Open since 1978, this is our original location, conveniently located on the east side of Columbia and equipped to provide complete veterinary medical care. The location also offers boarding.
ADDRESS: 2608 Paris Road, Columbia MO 65202
TEL: (573) 474-9508
At Horton Animal Hospital Northeast, keeping your pet healthy and happy during every stage of life is our top priority. By investing in the most up-to-date technology and focusing on preventative care, we provide the best solutions to any problem your pet may have.
ADDRESS: 1003 N Fairview Road, Columbia MO 65203
TEL: (573) 445-1388
For 30 years, the staff at Noah's Ark Animal Hospital & Bird Clinic has been caring for Columbia's small and exotic pets. Whether your family pet needs a regular check-up or a more serious procedure, you can feel comfortable knowing they are receiving kind and knowledgeable care.
ADDRESS: 3505 Buttonwood Drive, Columbia MO 65201
TEL: (573) 449-7387
Opened in 1994, our full-service, state-of-the-art clinic on Buttonwood Drive on Columbia's south side provides comprehensive veterinary medical services, as well as extensive non-medical services such as daycare & boarding and grooming.
ADDRESS: 1300 E Boone Industrial Drive, Columbia MO 65202
TEL: (573) 875-3647
You and your pets (dogs, cats and yes, exotics such as birds and reptiles too) will feel right at home at My Zoo Animal Hospital, conveniently located in north-central Columbia MO.
ADDRESS: 5095 S. Providence Road, Columbia MO 65203
TEL: (573) 443-4501
We are a full-service companion animal hospital dedicated to providing compassionate care throughout the life of your pets. Our mission is to provide quality care while maintaining an inviting, family-oriented atmosphere where great customer service is apparent.
---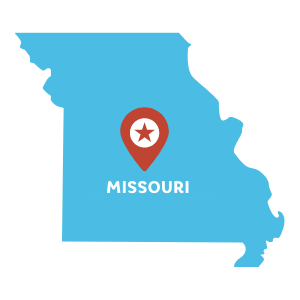 AFFTON // ARNOLD // BELTON // BLUE SPRINGS // CAPE GIRARDEAU // CHESTERFIELD // COLUMBIA // FLORISSANT // GLADSTONE // GRANDVIEW // HAZELWOOD // INDEPENDENCE // JEFFERSON CITY // JOPLIN // KANSAS CITY // KIRKWOOD // LEE'S SUMMIT // LIBERTY // O'FALLON // RAYTOWN // SEDALIA // SPRINGFIELD // ST CHARLES // ST JOSEPH // ST LOUIS // ST PETERS // WENTZVILLE // WILDWOOD