ADDRESS: 940 Sutton Place, Liberty MO 64068
TEL: (816) 781-4595
Over 1900 Liberty and Kansas City Families enjoy our gentle touch and not being rushed through visits. You can join them and feel safe knowing that Ark is the only AAHA certified veterinarian in Liberty, meaning we are among the top 15 percent of hospitals with the skills, training and equipment to meet AAHA requirements.
ADDRESS: 1151 Orchard Avenue, Liberty MO 64068
TEL: (816) 781-1510
Crossroads Animal Hospital was established in 1978 with the goal of providing high quality veterinary medicine in a small, intimate practice setting. We maintain a friendly staff that feels like family. We strive to provide compassionate care to our patients, while listening to the needs and expectations of our clients.
ADDRESS: 1540 N Church Road, Liberty MO 64068
TEL: (816) 781-3900
Northside Animal Clinic is a full-service veterinary medical facility, located in Liberty, MO. The professional and courteous staff at Northside Animal Clinic seeks to provide the best possible medical care, surgical care and dental care for their highly-valued patients.
---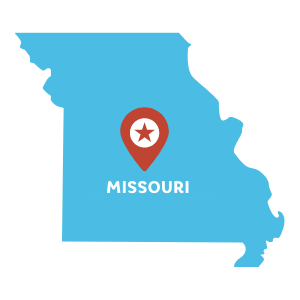 AFFTON // ARNOLD // BELTON // BLUE SPRINGS // CAPE GIRARDEAU // CHESTERFIELD // COLUMBIA // FLORISSANT // GLADSTONE // GRANDVIEW // HAZELWOOD // INDEPENDENCE // JEFFERSON CITY // JOPLIN // KANSAS CITY // KIRKWOOD // LEE'S SUMMIT // LIBERTY // O'FALLON // RAYTOWN // SEDALIA // SPRINGFIELD // ST CHARLES // ST JOSEPH // ST LOUIS // ST PETERS // WENTZVILLE // WILDWOOD