Emergency Vets in Wauwatosa, WI
Looking for an emergency vet in Wauwatosa, WI? Search for your nearest animal hospital below.
---
List of Emergency Vets in Wauwatosa, WI
ADDRESS: 2600 N Wauwatosa Avenue, Wauwatosa WI 53213
TEL: (414) 475-5155
Wauwatosa Veterinary Clinic is a full-service animal hospital with a strong commitment to preventative and integrative healthcare for pets. From vaccines and wellness care to chronic health issues, dental care, general surgery and end-of-life support, we offer a wide spectrum of treatment options that can be tailored to the needs of each family and pet.
ADDRESS: 11619 W North Avenue, Wauwatosa WI 53226
TEL: (414) 897-8840
We are a unique animal hospital. We are open 24 hours/day, 7 days/week, 365 days/year for emergencies that may occur throughout days, evenings, weekends, or holidays. In addition to being an emergency clinic, we also perform routine and preventative care.
---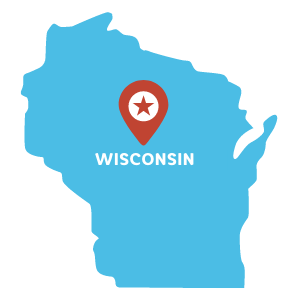 APPLETON // BARABOO // BEAVER DAM // BELOIT // BROOKFIELD // CEDARBURG // CHIPPEWA FALLS // CUDAHY // DE PERE // EAU CLAIRE // FITCHBURG // FOND DU LAC // FORT ATKINSON // FRANKLIN // GLENDALE // GREEN BAY // GREENFIELD // JANESVILLE // KAUKAUNA // KENOSHA // LA CROSSE // MADISON // MANITOWOC // MARINETTE // MARSHFIELD // MENOMONIE // MEQUON // MIDDLETON // MILWAUKEE // MUSKEGO // NEENAH // NEW BERLIN // OAK CREEK // OCONOMOWOC // ONALASKA // OSHKOSH // PEWAUKEE // PORT WASHINGTON // RACINE // RIVER FALLS // SHEBOYGAN // STEVENS POINT // STOUGHTON // SUN PRAIRIE // SUPERIOR // TWO RIVERS // WATERTOWN // WAUKESHA // WAUPUN // WAUSAU // WAUWATOSA // WEST ALLIS // WHITEWATER // WISCONSIN RAPIDS