ADDRESS: 431 N. 27th Street, Milwaukee WI 53208
TEL: (414) 342-7800
As we are fully walk-in for all services including some routine surgeries, we are always prepared to deal with medical and surgical emergencies as well as routine care. Emergencies are handled efficiently and at no additional fee. This includes cases seen during our evening and weekend hours. Our facility can accommodate large numbers of patients and our lobby is often bustling with the activity of clients and their pets.
ADDRESS: 3010 South Chase Avenue, Milwaukee WI 53207
TEL: (414) 482-3647
Community Veterinary Clinic is exactly what its name implies: a family-owned, warm environment focused on serving the people and pets in our wide community.
ADDRESS: 4400 W Oklahoma Avenue, Milwaukee WI 53219
TEL: (414) 545-5100
Milwaukee Animal Hospital is a full service animal hospital and will take both emergency cases as well as less urgent medical, surgical, and dental issues. Shannon Practice Manager is experienced in all types of conditions and treatments.
ADDRESS: 7333 W Burleigh Street, Milwaukee WI 53210
TEL: (414) 444-3112
West Burleigh Vet Clinic is a premier full-service animal hospital with a mission to provide the highest standard of veterinary care for pets. We genuinely care about your pets and all animals!
ADDRESS: 7378 N. Teutonia Avenue, Milwaukee WI 53209
TEL: (414) 352-1470
Our veterinarians and staff are committed to providing you and your pets with the finest in veterinary care. We will work closely with you to understand your pet's unique health care needs and will strive to develop diagnostic, treatment, and preventive plans that best meet your concerns.
---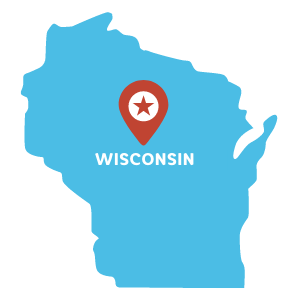 APPLETON // BARABOO // BEAVER DAM // BELOIT // BROOKFIELD // CEDARBURG // CHIPPEWA FALLS // CUDAHY // DE PERE // EAU CLAIRE // FITCHBURG // FOND DU LAC // FORT ATKINSON // FRANKLIN // GLENDALE // GREEN BAY // GREENFIELD // JANESVILLE // KAUKAUNA // KENOSHA // LA CROSSE // MADISON // MANITOWOC // MARINETTE // MARSHFIELD // MENOMONIE // MEQUON // MIDDLETON // MILWAUKEE // MUSKEGO // NEENAH // NEW BERLIN // OAK CREEK // OCONOMOWOC // ONALASKA // OSHKOSH // PEWAUKEE // PORT WASHINGTON // RACINE // RIVER FALLS // SHEBOYGAN // STEVENS POINT // STOUGHTON // SUN PRAIRIE // SUPERIOR // TWO RIVERS // WATERTOWN // WAUKESHA // WAUPUN // WAUSAU // WAUWATOSA // WEST ALLIS // WHITEWATER // WISCONSIN RAPIDS