ADDRESS: 215 East 14th Street, Duluth MN 55811
TEL: (218) 722-3963
At Dougherty Veterinary Clinics we are dedicated to the medical and surgical care of companion animals as well as educating their caregivers. To that end we habitually schedule appointments for 30 minutes or longer, if needed, for more complicated cases.
ADDRESS: 332 East Central Entrance, Duluth MN 55811
TEL: (218) 464-4774
Waters Edge Animal Hospital and Urgent Care is a full-service veterinary clinic dedicated to offering excellent health care for your pet. Our hospital provides complete medical, diagnostic and surgical services. We offer preventative healthcare, routine examinations and client education to keep your pet with your family for many years to come.
ADDRESS: 2015 London Road, Duluth MN 55812
TEL: (218) 728-3616
We have been providing state of the art aaha logocare for pets and their owners since the late 1940's. We are accredited by the American Animal Hospital Association (AAHA), which designates higher standards in veterinary care.
ADDRESS: 2314 W. Michigan Street, Duluth MN 55806
TEL: (218) 302-8000
When you have a pet emergency, seconds count. We want you to know, your Duluth emergency vet is ready. Our experienced team of veterinarians, vet technicians and support staff work closely together to provide the comprehensive, compassionate care your pet needs and deserves.
ADDRESS: 5503 Grand Avenue, Duluth MN 55807
TEL: (218) 628-0301
Located in west Duluth, Minnesota, at the foot of Spirit Mountain and minutes from the shores of Lake Superior, GAVC is a full-service veterinary clinic offering services to companion animals.
ADDRESS: 6001 E. Superior Street, Duluth MN 55804
TEL: (218) 525-1937
North Shore Veterinary Hospital is a full Service, AAHA-Certified, small animal veterinary hospital with an emphasis on patient advocacy and client service. In addition to our full service hospital we also offer house calls with North Shore Veterinary Hospital Mobile Wellness Unit.
ADDRESS: 1333 Fairgrounds Road, Duluth MN 55616
TEL: (218) 834-1333
Located in Two Harbors, Minnesota, near the shores of Lake Superior, THVC offers services to companion animals. We provide our clients with compassionate and understanding advice on the care of their extended non-human family members.
---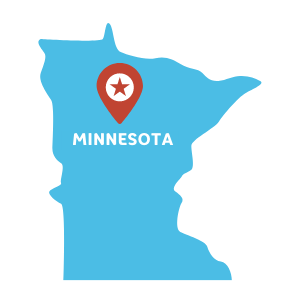 ANDOVER // APPLE VALLEY // BLAINE // BLOOMINGTON // BROOKLYN PARK // BURNSVILLE // COON RAPIDS // COTTAGE GROVE // DULUTH // EAGAN // EDEN PRAIRIE // EDINA // INVER GROVE HEIGHTS // LAKEVILLE // MANKATO // MAPLE GROVE // MAPLEWOOD // MINNEAPOLIS // MINNETONKA // PLYMOUTH // RICHFIELD // ROCHESTER // ROSEVILLE // SAINT PAUL // SAVAGE // SHAKOPEE // ST CLOUD // ST LOUIS PARK // WOODBURY