ADDRESS: 213 N. 5th Avenue, Minneapolis MN 55401
TEL: (612) 361-4200
A place in downtown Minneapolis where modern veterinary medicine and old fashioned love, meet. Everything we do centers around compassion. If there's a less invasive way to do things, we'll recommend it.
ADDRESS: 25 East Franklin Avenue, Minneapolis MN 55404
TEL: (612) 607-0044
Conveniently located next to the CVS Pharmacy on Nicollet and Franklin Avenues, Pet Doctors is dedicated to providing compassionate, quality healthcare to our patients and outstanding customer service to our clients.
ADDRESS: 2544 Lyndale Avenue S, Minneapolis MN 55405
TEL: (612) 872-4674
Established in 1936, Lyndale Animal Hospital has a long history of providing professional and compassionate veterinary care to your beloved pets. We offer services in general practice for cats and dogs including preventative health care, internal medicine, surgery, dentistry, and radiology.
ADDRESS: 1640 New Brighton Boulevard, Minneapolis MN 55413
TEL: (612) 789-2337
Offering a high standard of medical, surgical and preventive care for your pet, Minneapolis' Banfield Pet Hospital presents a wide array of options to pet owners. From dog health to cats, birds, reptiles, and rodents, Banfield is Minneapolis' trusted go-to for things pet health related.
ADDRESS: 2700 Central Avenue NE, Minneapolis MN 55418
TEL: (612) 781-6941
Pet Central Animal Hospital is a full service animal hospital that welcomes both emergency treatment cases as well as patients in need of routine medical, surgical, and dental care. Our veterinarians have years of experience treating serious conditions and offering regular pet wellness care.
ADDRESS: 3604 Cedar Avenue South, Minneapolis MN 55407
TEL: (612) 721-7431
VCA Cedar Animal Hospital is a full-service veterinary hospital offering medical and surgical services, as well as boarding. We enjoy caring for a wide variety of species, including dogs, cats, small mammals, birds and reptiles.
---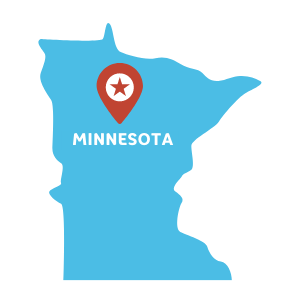 ANDOVER // APPLE VALLEY // BLAINE // BLOOMINGTON // BROOKLYN PARK // BURNSVILLE // COON RAPIDS // COTTAGE GROVE // DULUTH // EAGAN // EDEN PRAIRIE // EDINA // INVER GROVE HEIGHTS // LAKEVILLE // MANKATO // MAPLE GROVE // MAPLEWOOD // MINNEAPOLIS // MINNETONKA // PLYMOUTH // RICHFIELD // ROCHESTER // ROSEVILLE // SAINT PAUL // SAVAGE // SHAKOPEE // ST CLOUD // ST LOUIS PARK // WOODBURY