ADDRESS: 950 W Burnsville Parkway, Burnsville MN 55337
TEL: (952) 894-2870
At Burnsville Parkway Animal Hospital in the Burnsville & Lakeville area, caring for pets is not a job to us. It's a part of who we are, and it's something we'd love to share with you.
ADDRESS: 1110 East Highway 13, Burnsville MN 55337
TEL: (952) 736-8278
Smith Veterinary Hospital, located in Burnsville, Minnesota, provides complete veterinary health care for dogs, cats and exotic animals, and reproductive services for dogs. Our Veterinarians and their expert staff will work with you to optimize the health of your pet.
ADDRESS: 13600 Co Road 11, Burnsville MN 55337
TEL: (952) 432-9661
Valley View Pet Hospital is a full service hospital and veterinarian with complete medical, surgical and dental care for all pets, including exotics, reptiles and birds. Courteous and professional care is what we strive for at Valley View Pet Hospital and we are happy to provide that to our clients.
ADDRESS: 14321 Nicollet Court, Burnsville MN 55306
TEL: (952) 435-2655
Crossroads Animal Hospital is a full service veterinary pet hospital that has been providing the highest level of professional veterinary medical and pet care since 1985.
ADDRESS: 14290 Plymouth Avenue, Burnsville MN 55337
TEL: (952) 898-4190
The Banfield Pet Hospital in Burnsville, Minnesota provides pets in the community with quality medical, surgical and preventive care. Your pets are essential members of your family and their health is our highest priority. At Banfield, we provide comprehensive veterinary services.
ADDRESS: 1900 Ames Drive, Burnsville MN 55306
TEL: (952) 435-7194
Peace of Mind Veterinary Care is a full-service animal hospital and welcomes both emergency treatment cases as well as pet patients in need of routine medical, surgical, and dental care.
ADDRESS: 13748 Nicollet Avenue S, Burnsville MN 55337
TEL: (952) 890-9696
Burnsville Animal Clinic has been serving the south metro area since 1985 and has been in the same location since it was first opened. Our mission is to provide quality and affordable healthcare to our patients. Showing compassion and understanding for both the client and the patient is at our core.
---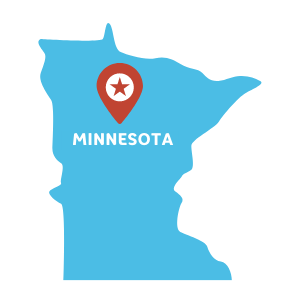 ANDOVER // APPLE VALLEY // BLAINE // BLOOMINGTON // BROOKLYN PARK // BURNSVILLE // COON RAPIDS // COTTAGE GROVE // DULUTH // EAGAN // EDEN PRAIRIE // EDINA // INVER GROVE HEIGHTS // LAKEVILLE // MANKATO // MAPLE GROVE // MAPLEWOOD // MINNEAPOLIS // MINNETONKA // PLYMOUTH // RICHFIELD // ROCHESTER // ROSEVILLE // SAINT PAUL // SAVAGE // SHAKOPEE // ST CLOUD // ST LOUIS PARK // WOODBURY