ADDRESS: 96 East Maryland Avenue, Saint Paul MN 55117
TEL: (651) 489-8011
Maryland Avenue Pet Hospital is committed to providing the best care for pets in Saint Paul and surrounding areas including Minneapolis, Maplewood, Roseville, Vadnais Heights, North St. Paul and more.
ADDRESS: 1144 Arcade Street, Saint Paul MN 55106
TEL: (651) 772-3459
Arcade Animal Hospital is a full-service veterinary clinic that has been providing quality care since 1974. We understand the special role your pet plays in your family and we are dedicated to becoming your partner in your pet's healthcare.
ADDRESS: 1014 Dale Street North, Saint Paul MN 55117
TEL: (651) 487-3255
AfterHours Veterinary Care (AHVC) is a unique concept in urgent and critical care services, which opened to the public in Fall 2010. It was originally opened as an ancillary service of Como Park Animal Hospital, a Saint Paul veterinary icon for 30 years, to provide 24 hour care for its own clients and patients. Now AHVC has grown into an independent urgent and critical care veterinary service and now serves the Twin Cities Metro area.
ADDRESS: 1014 Dale Street N, Saint Paul MN 55117
TEL: (651) 487-3255
Como Park Animal Hospital in St. Paul, MN has provided progressive veterinary medicine with a caring, hands-on approach for over 35 years. Our veterinarians and staff work hard every day to live out our mission.
ADDRESS: 1542 W. 7th Street, Saint Paul MN 55102
TEL: (651) 293-1800
The Animal Emergency & Referral Center of Minnesota (AERC) was established over 30 years ago by a group of veterinarians who wanted to provide their clients with quality veterinary care during non-business hours.
ADDRESS: 1365 Gortner Avenue, Saint Paul MN 55108
TEL: (612) 626-8387
The Veterinary Medical Center (VMC) has served the community for more than a century. It is the most advanced, full-service referral care center for large and small animals in Minnesota.
---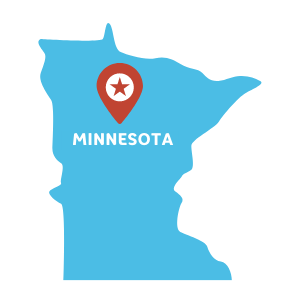 ANDOVER // APPLE VALLEY // BLAINE // BLOOMINGTON // BROOKLYN PARK // BURNSVILLE // COON RAPIDS // COTTAGE GROVE // DULUTH // EAGAN // EDEN PRAIRIE // EDINA // INVER GROVE HEIGHTS // LAKEVILLE // MANKATO // MAPLE GROVE // MAPLEWOOD // MINNEAPOLIS // MINNETONKA // PLYMOUTH // RICHFIELD // ROCHESTER // ROSEVILLE // SAINT PAUL // SAVAGE // SHAKOPEE // ST CLOUD // ST LOUIS PARK // WOODBURY