Emergency Vets in Rockford, IL
Looking for an emergency vet in Rockford, IL? Search for your nearest animal hospital below.
---
List of Emergency Vets in Rockford, IL
ADDRESS: 3444 North Main Street, Rockford IL 61103
TEL: (815) 636-7297
Animal Clinic of Rockford was established in 2013 and specializes in providing quality pet care at affordable prices to the Rockford region, including Loves Park, Machesney Park, Roscoe, Rockton, and Belvidere. Our staff has over 20 years of veterinary experience and is happy to answer any of your questions.
ADDRESS: 4113 Morsay Drive, Rockford IL 61107
TEL: (815) 398-4410
The veterinarians and staff at Animal Medical Clinic are committed to your pet's health and well being. Animal Medical Clinic excels in pet care and the science of veterinary medicine.
ADDRESS: 4236 Maray Drive, Rockford IL 61107
TEL: (815) 229-7791
We hope your pets remain healthy, safe and never need our emergency care! However, when the unexpected happens, our hospital is fully staffed, stocked and ready to care for your pet's emergent and critical care needs.
ADDRESS: 227 N. Alpine Road, Rockford IL 61107
TEL: (815) 398-9313
Hillcrest Animal Hospital was founded in 1967 has undergone changes and improvements throughout the years in keeping with the many ongoing advancements in veterinary medicine. We focus on providing the highest quality medical and surgical services for your companion animals.
ADDRESS: 1869 N. Bell School Road, Rockford IL 61107
TEL: (815) 398-6484
Bellwood Animal Hospital provides quality veterinary care for dogs and cats in Rockford, Illinois and the surrounding communities. Our modern and inviting hospital boasts superb veterinarians and caring support staff that are dedicated to our patients, clients, and community.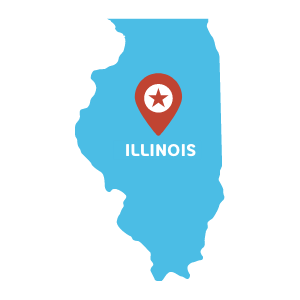 ARLINGTON HEIGHTS // AURORA // BARTLETT // BELLEVILLE // BLOOMINGTON // BOLINGBROOK // BUFFALO GROVE // CHAMPAIGN // CHICAGO // CICERO // DECATUR // DEKALB // DES PLAINES // DOWNERS GROVE // ELGIN // ELMHURST // EVANSTON // GLENVIEW // HOFFMAN ESTATES // JOLIET // LOMBARD // MOLINE // MOUNT PROSPECT // NAPERVILLE // NORMAL // OAK LAWN // OAK PARK // ORLAND PARK // PALATINE // PEORIA // ROCKFORD // SCHAUMBURG // SKOKIE // SPRINGFIELD // TINLEY PARK // URBANA // WAUKEGAN // WHEATON
We cover over 1,700 major cities across all 50 states
Signs Your Pet Needs Emergency Care
Has your pet experienced some kind of trauma and in need in emergency care? Here are some of the signs to look when determining whether your pet needs an emergency vet:
Pale gums
Rapid breathing
Weak or rapid pulse
Change in body temperature
Difficulty standing
Apparent paralysis
Loss of consciousness
Seizures
Excessive bleeding
How to Handle Your Injured Pet
It is possible that your pet can act aggressively when they've been injured. It's important to be careful how you handle them for their safety and your own.
For Dogs:
Be calm and go slow when approaching.
If your dog appears aggressive, get someone to help you.
Fashion a makeshift stretcher and carefully lift your dog onto it.
Support their neck and back as you move them in case of spinal injuries.
For Cats:
Cover your cats head gently with a towel, to prevent them from biting you.
Very carefully, lift your cat into its carrier or a box.
Support their neck and back as you move them in case of spinal injuries.
First Aid Treatment At Home
Depending on the situation, there are some actions you can take at home to stabilize your pet before transporting them to an emergency vet.
Bleeding:
If your pet is bleeding externally due to a trauma, apply pressure to the wound quickly and hold it there.
If possible, elevate the injury.
Choking:
If your pet is choking on a foreign object, put your fingers in their mouth and try to remove the blockage.
If you're unable to remove the blockage, perform a modified version of the Heimlich maneuver by giving a sharp blow to their chest.
CPR:
If your pet is unconscious and unresponsive, you may need to perform CPR.
First, check if your pet is breathing and if they have a heartbeat. If you cannot find either, start chest compressions.
Perform 30 chest compressions followed by two rescue breaths. Repeat this until your pet starts breathing on their own again.
To give a rescue breath, close your pets mouth and extend their neck to open the airway. Place your mouth over your pets nose and exhale until you see your pets chest rise.
Check for a heartbeat every 2 minutes.
Continue giving your pet CPR until you reach an emergency vet.